Francis of Assisi Contrived a Memorable Christmas Eve
FRANCIS OF ASSISI, the joyous founder of the Franciscans, was nearing the end of his life, but he proved to be still capable of surprises. One of them occurred on this day, 24 December, 1223.
Giovanni da Vellita, his wealthy admirer, had constructed a rough hermitage for the Franciscans at Greccio, Italy. Its simplicity suited Francis fine; he never wanted anything sumptuous. Greccio was charming, and the hermitage overlooked a valley with a view of distant mountains. It was built in front of some caves with woods above and below.
Francis invited his peasant neighbors and all nearby friars to join him for a Christmas Eve mass here. They came with torches in their hands, singing Christmas hymns. Not until they climbed the steep paths did they learn that Francis had arranged for Giovanni to provide a manger in one of the caves. Grouped around it were an ox and a donkey, with a man and woman in costume to represent Joseph and Mary and a wax doll for Christ.
When everyone had gathered, Francis chanted the Gospel account of Christ's birth. Then he preached a sermon, recalling the events that had taken place twelve centuries before in Judea. He promised his listeners changed lives if they would place their faith in Christ, the babe of Bethlehem. Many were touched with his tender retelling of those events, the more so as the arrangement of people and animals lent verisimilitude to the old story.
Today, living mangers are fairly common, but Francis's seems to have been the first. In fact, he had to get permission from the pope for the arrangement, lest he be accused of taking the story of Christ's birth lightly.
A memorable Christmas Eve it must have been for the adults and children present as the group worshipped in lamp-light, recalling the birth of Christ. Francis remained in vigil with Giovanni over the manger all night long.
—Dan Graves
----------
For more on the life of Francis, read Christian History #42, Francis of Assisi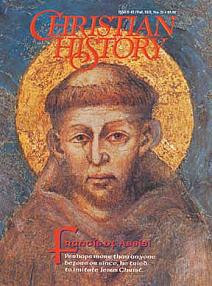 For more about the development and celebration of Christmas, read Christian History #103, Christmas: The Wonder of the Season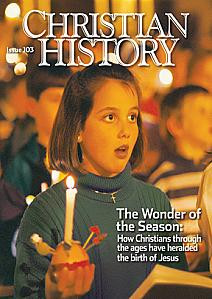 And learn more by watching these documentaries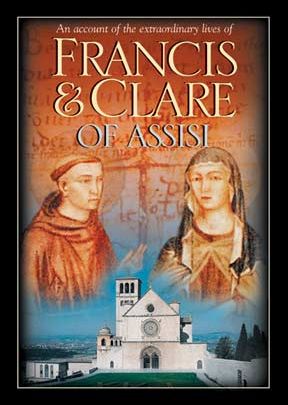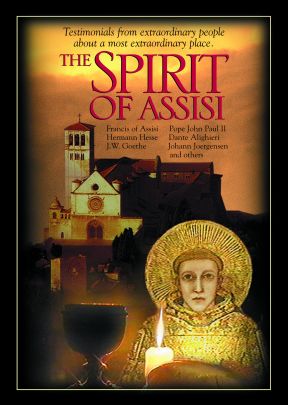 (The Spirit of Assisi can also be streamed at RedeemTV
The Passion Of Christ According To St. Francis